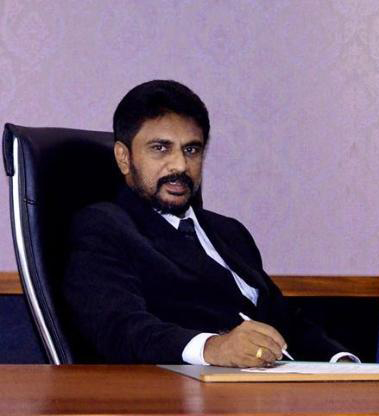 Mr. Nimal Bopage
Secretary - Ministry of
Parliamentary Reforms & Mass Media
Message of the Secretary to the Ministry of Parliamentary Reforms and Mass Media
Prime vision of the Ministry of Mass Media is to create a well-informed, pluralistic and dynamic society. In realization of the above vision, the Ministry of Mass Media is responsible for formulating, facilitating, implementing, monitoring and evaluating policies and strategies in order to establish a people-friendly, development-oriented, free and responsible Sri Lankan media culture.
It is the foremost duty of this Ministry to guide media management while focusing on the changes required in the field of media to suit the social profiles constantly changing with the advancement in technology.
Furthermore, the Ministry is dedicated towards the uplift of the professional standard of journalists by organizing training workshops to create competent media personalities required for the establishment of a better media culture in the country. It has further taken steps towards ensuring the public right for information, which is vital in a democratic society.
The official website of this Ministry www.media.gov.lk actively operated as the medium of disseminating accurate and nationally significant information with news value as well as information on the mission of the Ministry of Mass media and its affiliated institutions. It is my sincere wish that the website www.media.gov.lk constantly updated with accurate news will benefit the advancement in the field of media.
{jathumbnailoff}