Korean Film Festival in Colombo from Dec.4 to 7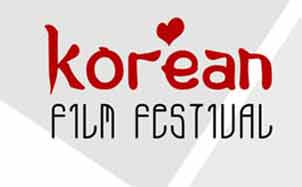 Organised by the Embassy of the Republic of Korea to Sri Lanka and the Korea Foundation in partnership with the National Film Corporation of Sri Lanka, the festival is to showcase the modern Korean cinema and its massive development.

The festival follows the previous Korean film festival in 2011 which was an immense success here in Colombo.

With popular Korean dramas which are telecast in a number of TV channels and madly fallen in love with Korean stars and with a large Sri Lankan population working in Korea, the film festival will be a major opportunity to experience contemporary Korean cinema.

The festival is comprised of six movies which are poignant, funny and profound. They include , 'A Barefoot Dream' (drama 2010), 'Forever the Moment' (drama 2007), '200 Pounds Beauty' (comedy 2006), 'The King and the Clown' (drama and history 2005), and 'Scandal Makers' (comedy 2008).

The festival will be a major boost for both Sri Lanka and Korea which have longstanding cultural, social and economical ties.