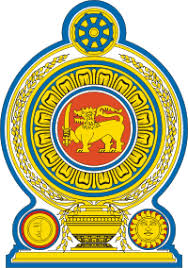 Applications are being called for the "Madya Aruna" – 2019, special loan scheme for journalists implemented by jointly Minisrty of Mass Media and Ministry of Finance in view of uplifting professionalism of Sri Lankan journalists.
Under this scheme, eligible journalists will be provided with an interest free loan up to a maximum of Rs. 300,000/- to purchase media equipment or a loan up to a maximum of Rs. 150,000/- with a 50% concession on the current interest rate to upgrade media equipment.
Journalists, freelance journalists, provincial journalists or web journalists below 60 years of age and have completed 3 years of service and currently serving full time or part time in a recognized electronic or print media institution may apply for this "Madya Aruna" special loan scheme.
Loans will be provided to purchase or upgrade computers (Laptop / Desktop / i-pad), camera, fax machines, digital recorders or any other media equipment recommended by the Ministry of Mass Media.
In the years 2017 and 2018, 823 and 554 journalists were selected respectively under the said loan scheme. All Journalists applied for and fulfilled the required qualifications have been selected for loan Scheme. People's Bank and Rural Development Bank will be implementing loan scheme this year.
Perfected applications should be sent under registered post to reach Director (Media), Ministry of Mass Media, "Asidisi Medura",No163,Kirulapone Avenue, Polhengoda, Colombo 05 on or before 30.04.2019.
Further information and the applications may be obtained by contacting Miss. Sanduni or Mr. Chandana via o11-2513645 / 011-22513459 / 011-22513460 or may be downloaded from the website www.media.gov.lk.